Well-Being Resources
---
---
TAO
Therapy Assistance Online
All of us hit a bump in the road or experience stress at some point. TAO Self-Help is designed to provide you with a tool kit of effective evidence-based resources to help you bounce back. Sign up with your Indiana Tech email to get completely free and anonymous access, 24 hours a day, 7 days a week, all year long.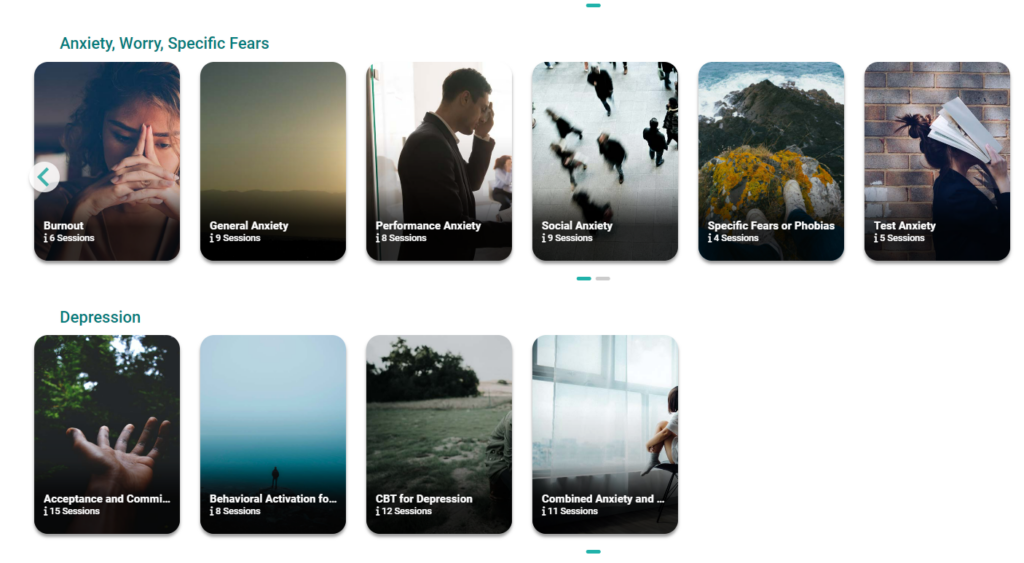 ---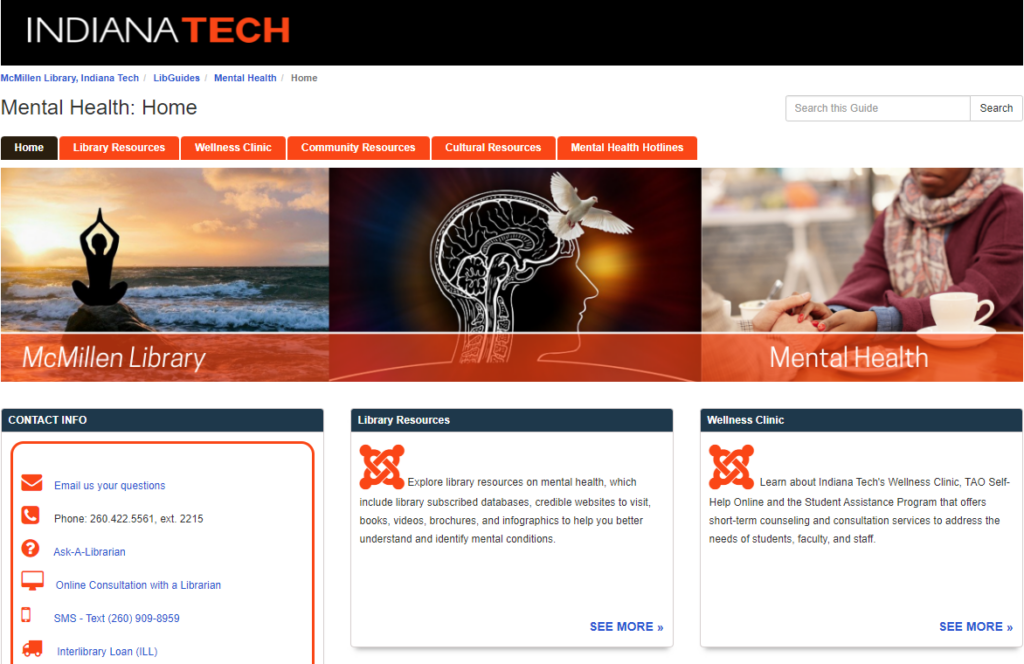 Mental Health Libguide
The library's Mental Health Libguide offers a variety of resources. You can find all the library's books on mental health, community resources, national resources, and cultural resources for mental health!
---
Safety Plan App
Prepare for any mental health crisis by downing the Safety Plan app for free! Through this app you can identify emotional triggers, coping skills, and safe people to call and safe places to go in the case of a mental health crisis.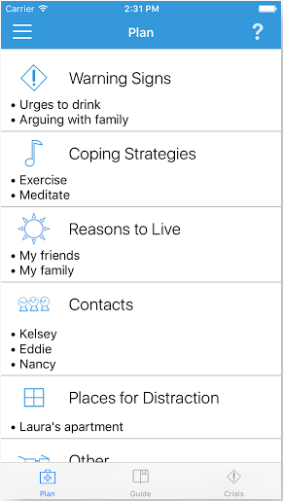 ---
Coping & Self Care Skills
Coping skills and self care are terms that are often heard when talking about mental health. But what do they really mean? Is self care all bubble baths and facemasks?
Coping skills and self care both focus on focusing inward, re-centering ourselves, and taking care of our minds and bodies. They do differ slightly. Coping skills are used to react to a stressful situation and they help us control our emotions in the moment. Self care focuses on restoring our minds and bodies after a stressful situation and create resiliency for future situations.
It's important to build our "toolboxes" and fill them with a variety of skills that can be used for coping or self care. Different skills will work better for different situations. You also might notice some skills overlap and can be both coping and self care skills! What's most important is finding what works best for you. Working on building coping and self care skills are an essential part of therapy and skill building. However, you can also learn a lot on your own. Below are some resources to explore for coping and self care skills.
---
myPlan Safety Planning App
myPlan Safety Planning App is designed for those experiencing domestic violence or abusive relationships. The app walks through creating a safety plan and identifying red flags and escapes along with much more. The app is private, secure, and offers multiple options for safe exiting.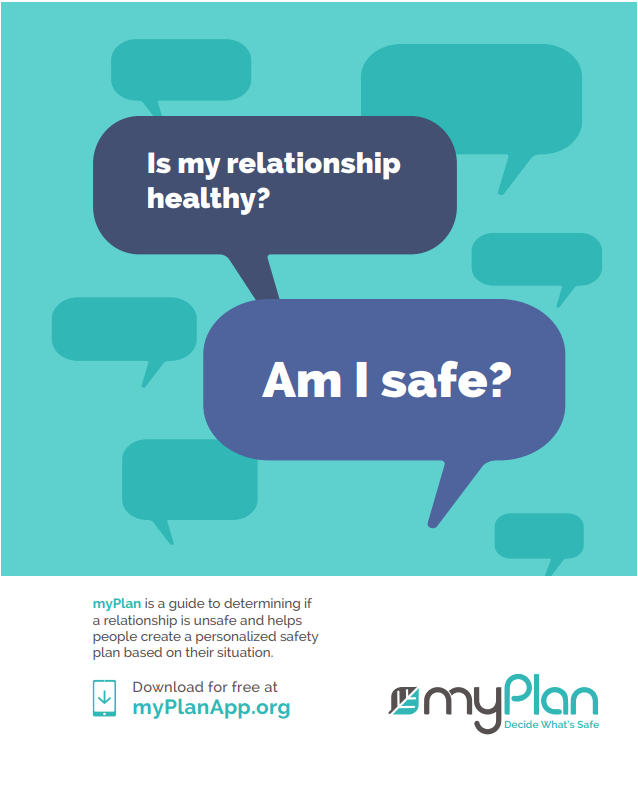 ---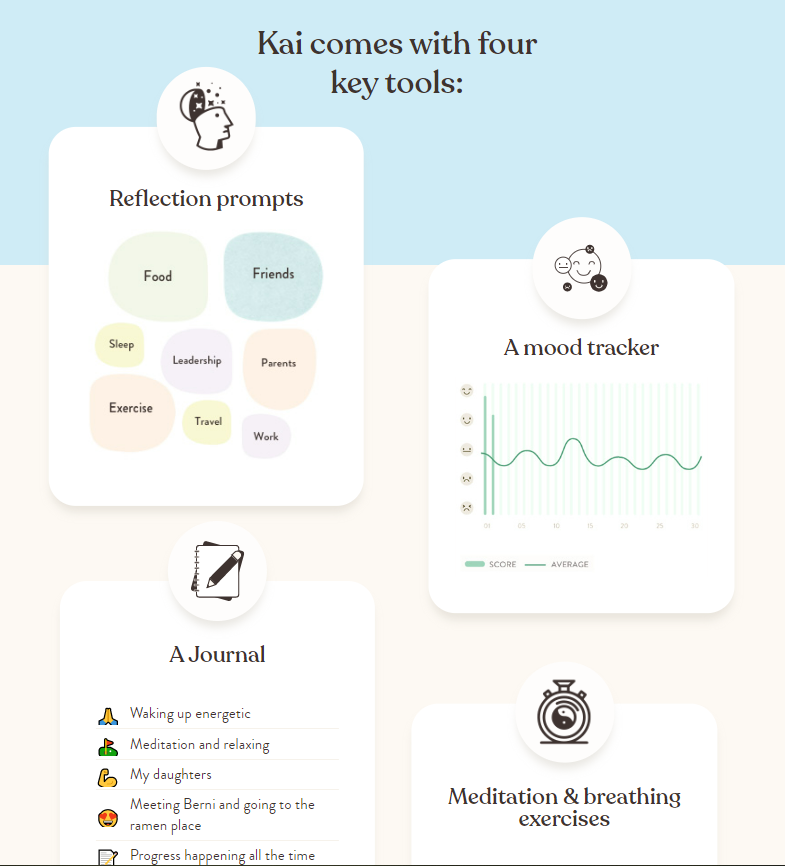 Kai
Kai is a free app that asked structured questions based in ACT (Acceptance and Commitment Therapy) to shift ways of thinking and overcome negative reactions to situations. It focuses on building mindfulness skills from the ground up in bite size sessions through messaging with Kai!
---
Therapist Aid
This website hosts a wide variety of free content to provide help for a multiple mental health topics. You can use these resources on your own or bring them to therapy to explore with your counselor!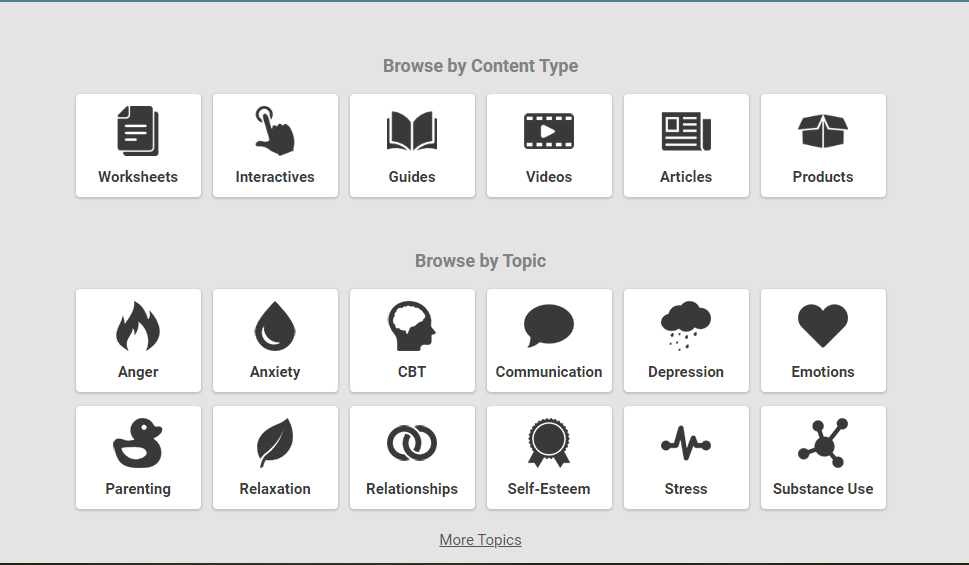 ---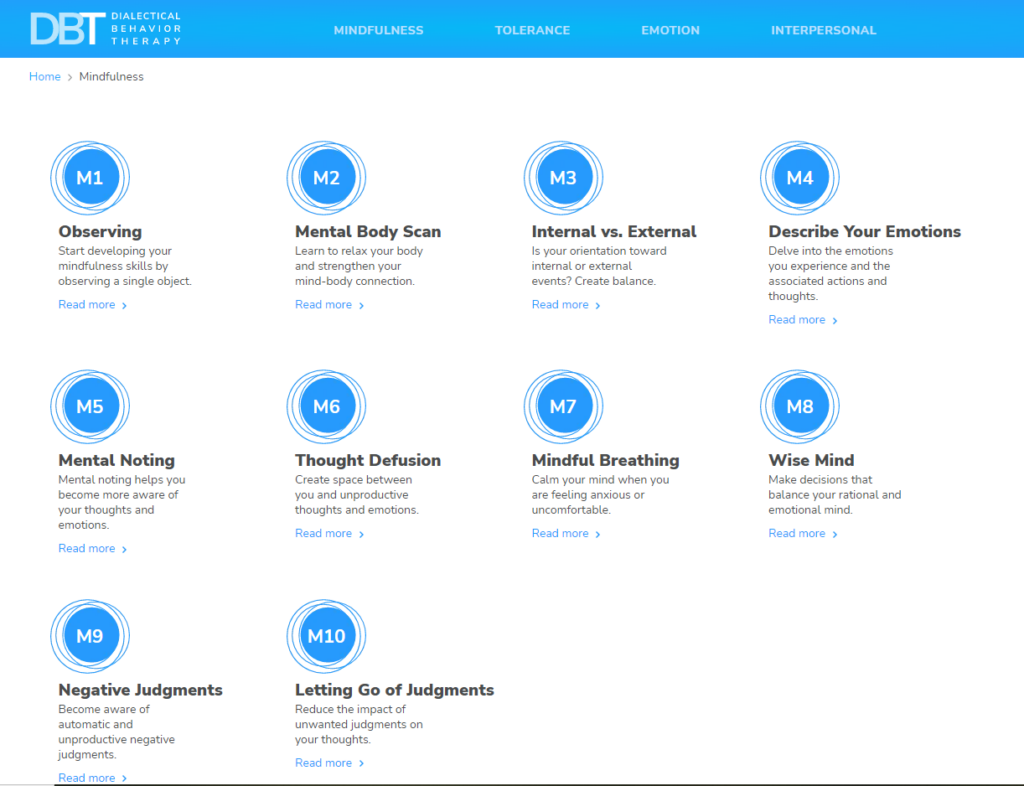 DBT Education
Dialectal Behavioral Therapy or DBT offers a variety of skills that help cope with overwhelming thoughts, emotions, and relationships. DBT focuses on 4 skills; Mindfulness, Emotion Regulation, Distress Tolerance, and Interpersonal Effectiveness. You can learn more on your own or alongside your therapist/counselor by visiting the DBT website.
---