Business leader, philanthropist Blaise Alexander to be Indiana Tech 2023 commencement speaker
February 9, 2023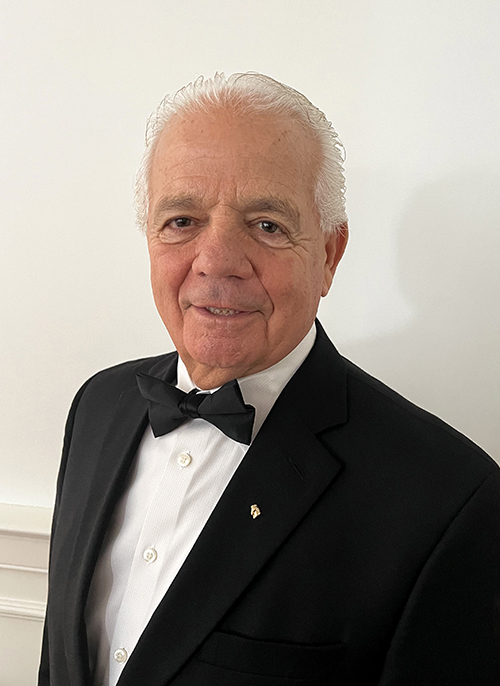 Nationally-renowned automotive entrepreneur and philanthropist Blaise Alexander will be Indiana Tech's commencement speaker during the university's annual commencement celebration on Saturday, May 13, 2023, at Allen County War Memorial Coliseum in Fort Wayne.
Mr. Alexander is the founder and owner of The Blaise Alexander Dealerships, the automotive company through which he has built and developed 22 auto dealerships across the state of Pennsylvania. He is also the founder and owner of Auto Trakk, an auto finance company that operates in 12 states and Puerto Rico.
Mr. Alexander is also known for his extensive involvement in philanthropic causes, particularly those that benefit children, community health, and education. He is a longtime supporter of Indiana Tech, having established the Study Abroad Scholarship and serving as a leading contributor to such initiatives as the Building a Century of Excellence Comprehensive Campaign and the Theta Xi Fraternity-Kappa Delta Chapter Scholarship fund.
Beneficiaries of Mr. Alexander's support also include the St. Joseph Center of Special Learning of Pottsville, Pennsylvania; the Susquehanna Health Foundation; the First Community Foundation Partnership's Raise the Region initiative benefitting over 300 nonprofits in central Pennsylvania; the James V. Brown Library Children's Wing; Bucktail Medical Center of Renovo, Pennsylvania; and many youth sports programs. He is a longtime supporter of Pennsylvania College of Technology's Scholarship Fund and the school's automotive programs.
In addition to his support of students at Indiana Tech and Pennsylvania College of Technology, Mr. Alexander and his children established the Anne and Blaise Robert "BR" Alexander Memorial Scholarship Fund in memory of his late wife, Anne, and his son, Blaise Robert. The fund awards scholarships to graduating seniors of Montoursville and Mount Carmel Area high schools in Pennsylvania – BR and Anne's alma maters, respectively. Mr. Alexander attended Mount Carmel as well, followed by Indiana Tech, where he studied mechanical engineering.
"From his start in engineering here at Indiana Tech on through his highly successful business career, Blaise Alexander has served as the finest example of living a life of significance and worth," Indiana Tech president Dr. Karl Einolf noted. "His story of entrepreneurship, perseverance through challenging times, and giving back to people and communities in need will be inspiring to all of our graduates this spring. All of us at Indiana Tech are grateful for his support of our students, and look forward to welcoming him to our commencement celebration in May."
Mr. Alexander will speak during the university's commencement ceremonies honoring undergraduate and graduate degree recipients on Saturday, May 13, at 12:30 p.m. at Allen County War Memorial Coliseum. The ceremony is free and open to all Indiana Tech students, families, alumni and the public—no tickets are required. To learn more about Indiana Tech's commencement celebration, please visit commencement.indianatech.edu.