Dawson earns engineering scholarship from Fort Wayne's Franklin Electric
December 2, 2016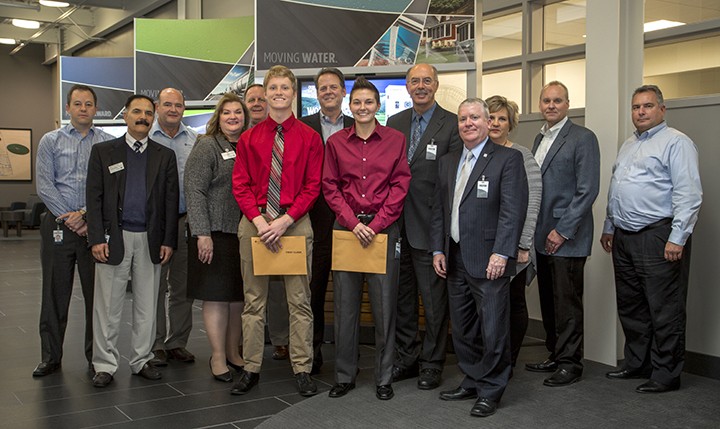 Junior Dakota Dawson has earned Franklin Electric's first Indiana Tech Engineering Scholarship. She was recognized during a reception at Franklin Electric's home office in Fort Wayne on Thursday, Dec. 1.
Dakota is majoring in mechanical engineering. She graduated from Fort Wayne's Carroll High School in 2014 with a 3.914 GPA. She is a member of the dean's list, the American Society of Mechanical Engineers and the Fort Wayne Lacrosse Association. She enjoys volunteering for Fort4Fitness and the Allen County SPCA.
Junior IPFW electrical engineering major Cooper Hill was awarded with Franklin Electric's IPFW Engineering Scholarship during the same event.
These scholarships are part of Franklin Electric's Charitable and Educational Foundation Engineering Scholarship Program. Franklin Electric's goal for this program is to support local students and shape the future of the water, fuel and energy system industries. The scholarship program funds up to two consecutive academic years for eligible students. Each scholarship is $5,000 per academic year payable at $2,500 for each completed semester for a total scholarship of up to $10,000. This scholarship also includes a paid summer internship position between the recipients' junior and senior academic school years.
The recipients of the engineering scholarships were chosen by a selection committee comprised of IPFW professors and staff and Franklin Electric professionals. Recipients were selected based on scholastic achievement, application details, reference letters and a written essay. Qualifying applicants were interviewed by designated appointees of the selection committee.