Drive personal growth and your organization's improvement: Chicago's Second City Works is coming to Indiana Tech
January 31, 2020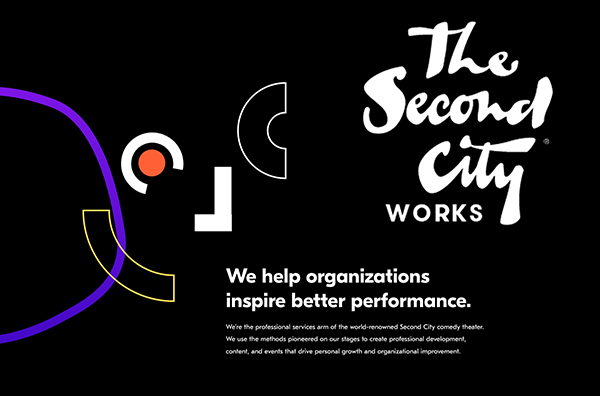 Want to learn better ways to communicate, collaborate and innovate, and have fun doing it? Join us for a business improvisation workshop facilitated by Second City Works, the professional services arm of the world-renowned Second City comedy enterprise.
Second City workshops inspire better individual and organizational performance while resolving some of business's most persistent challenges. It will deliver its interactive professional development program, Business Improv, at Indiana Tech on Wednesday, Feb. 12, from 5:30-7:30 p.m. Business Improv will be in the Corporate Engagement Center, third floor of the Keene Building, 1120 E. Washington Blvd.
Although this opportunity is free, you must reserve your spot by contacting Monica Trump at 260.422.5561, ext. 2226, or mstrump@indianatech.edu. There is room for only 30 participants.
Second City Works uses the improv methods pioneered on Second City's historic stages to help people and companies improve their performance. Its professional development programs combine interactive exercises, facilitated debriefs and practical application to get people excited about learning. That firsthand experience helps participants internalize better ways to communicate, collaborate, and innovate—all while building comfort with risk and change.
Indiana Tech is bringing Second City Works to the university as a professional development learning opportunity for students, staff and faculty; it will deliver three private sessions to those groups earlier in the week.
Learn more about Second City Works at secondcityworks.com.