Enhance your knowledge through our certificate program
November 8, 2018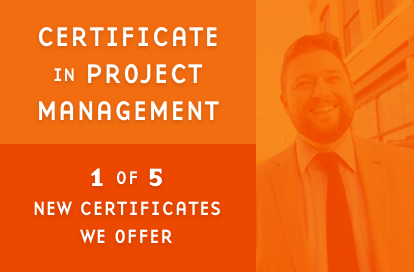 Indiana Tech has created a new certificate program in project management, offering students the ability to quickly gain invaluable project management skills applicable to organizations and industries of every description.
Indiana Tech's Project Management certificate program is composed of five courses, which focus on topics including project management, quality management, lean manufacturing, operations management, resource planning, leading global projects and more. The university also now offers students a concentration in project management as part of its MBA program, allowing students to take the project management coursework as a focus area while earning their MBA. Similarly, students who earn the new certificate may then apply their course credits from the five certificate classes towards an MBA if they wish to go on and get their master's degree.
The new Project Management program is one of five new graduate certificate programs designed by the university to help working professionals enhance their knowledge and skills in key areas of business. As with the Project Management certificate, each program is made up of five courses specific to their area of focus: Health Care Administration, Human Resources Management, Management, and Marketing. Each certificate may be earned online, with many of the courses also offered in person at a number of the 18 Indiana Tech campus locations around Indiana, Northern Kentucky, and the Chicago and Detroit metro areas.
As with the Project Management courses, each of the university's new certificate program classes are also fully credit bearing, meaning that those who complete a certificate program will have earned 15 of the 36 credits required to earn an MBA from Indiana Tech. As credit-bearing courses, they are also eligible for financial aid like other graduate-level classes.
Dr. Tom Kaplan, Indiana Tech's Vice President for Academic Affairs, commented, "Working with companies and students around our region, we've seen significant demand for high-quality programs that can provide specific knowledge and key skills for today's workplace. Companies of every description are looking for team members who can manage critical projects, which our new Project Management certificate program will enable them to do. There's also tremendous need for qualified professionals in areas like human resources and health care administration. By offering great programs that require just five classes, and enabling students to keep going to earn their master's, our new certificate programs are a great fit for corporate partners and students alike."