I Am a Man, now on display in the D'Agostino Art Gallery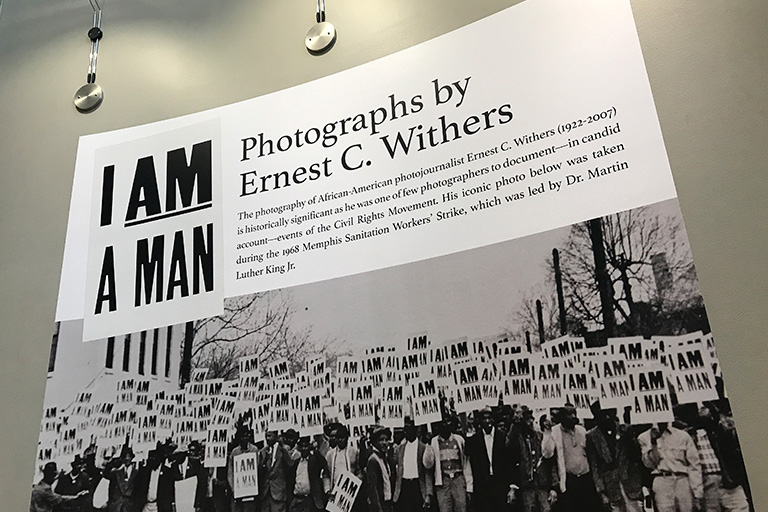 I Am a Man features the photography of African American photojournalist Ernest C. Withers (1922-2007). Withers' photography is historically significant as he was one of few photographers to document—in candid account—events of the Civil Rights Movement in the segregated South. He was active for more than 60 years, capturing iconic images from the Montgomery Bus Boycott, the 1955 murder of Emmett Till, the Memphis sanitation strike, Negro League baseball and musicians related to Memphis blues and soul.
View I Am a Man for free, now through March. 9, in Indiana Tech's D'Agostino Art Gallery, located on the lower level of the Snyder Academic Center. The building is open Monday-Thursday, 8 a.m.-10 p.m.; Friday, 8 a.m.-6 p.m.; Saturday, 7:30 a.m.-1 p.m.; and Sunday, 3-9 p.m.