Indiana Tech athletics announces its 2023 hall of fame class
May 18, 2023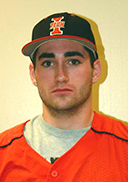 Indiana Tech's Department of Athletics will will induct pitcher Brandon Alger, women's basketball standout DeNisha Gray, and members from the 2013 men's and women's outdoor track and field teams into its hall of fame on Saturday, Oct. 7, during Homecoming Weekend. The induction ceremony will take place at 6 p.m. in the Schaefer Center on the university's main campus in downtown Fort Wayne.
Registration for Indiana Tech's Athletic Hall of Fame Ceremony opens June 1. For additional information, please contact Director of Athletics Jessie Biggs at jnbiggs@indianatech.edu, or 260-422-5561, ext. 2244.
Brandon Alger
Alger was a pillar in the Tech pitching rotation from 2010 to 2012. He had a career ERA of 3.01 with 128 strikeouts. In 2012, he threw 91 innings and had 80 strikeouts. During his time with the program, Tech went 77-44, won the WHAC tournament title in 2011, won the regular season title in 2012 and earned NAIA opening-round appearances in both seasons. Alger was drafted by the San Diego Padres in the 2012 MLB Draft.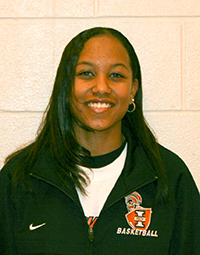 DeNisha Gray
Gray was a four-year standout during her time at Tech. She ended her career as a member of the 1,000-point club with a total of 1,075 points. During her four years with the Orange and Black, Tech went 67-55. Gray holds the record for most free throws in a single game, making 17 of 21 attempts against Davenport in 2005. She was a staple for the Warriors on defense; she holds the university record for steals in a single game (11), a single season (128) and for a career (315). During her career, she was named WHAC Freshman of the Year, First-Team All-Conference and All-Conference Defensive Team, and led the team in assists and steals.
2013 Men's and Women's Track and Field Teams
The 2013 men's track team laid the foundation for the success of the program to follow, winning the first of now nine (three outdoor, six indoor) NAIA National Championships. Led by head coach Doug Edgar, the Warriors had sixteen NAIA All-Americans and four individual national champions via the 4×100 meter relay. Along with the women's team, the men claimed the first NAIA national title in Indiana Tech history.
Led by head coach Doug Edgar, the 2013 women's track team claimed the first of the program's seven (three outdoor, four indoor) NAIA National Titles. Fifteen Warriors earned NAIA All-American Honors, while seven won individual national titles. Along with the men's team, the women claimed the first NAIA national title in Indiana Tech history.