Indiana Tech Day of Giving raises more than $105,000 to benefit students
February 22, 2023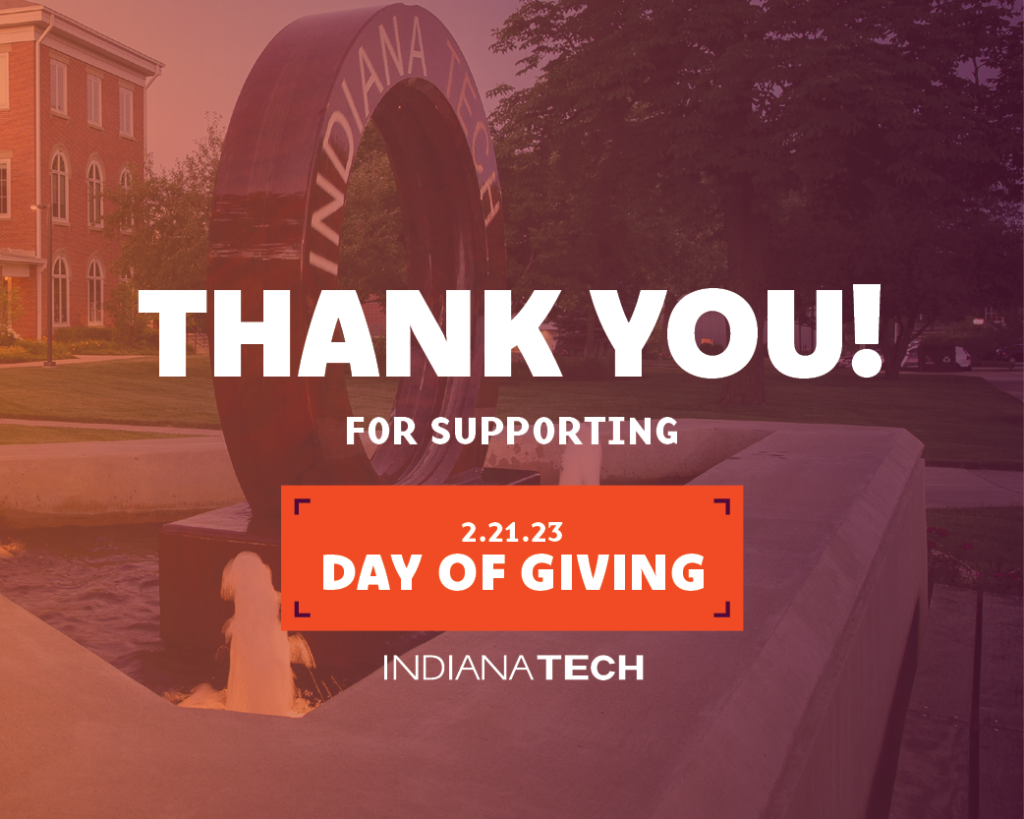 Indiana Tech alumni, friends, faculty, staff, students and families joined together on Tuesday, Feb. 21, to raise $105,643 to benefit students during the university's 2023 Day of Giving. 414 alumni, faculty, staff, student and family donors contributed during the special 24-hour fundraising event.
Donors were able to choose from a wide range of areas to support during Day of Giving, including scholarships, student organizations, academic programs, classroom and lab facilities, student support services, athletics and more. There were also several challenges set up by alumni donors who matched the funds given to specific purposes across the university during the course of the day.
Indiana Tech President Karl W. Einolf commented, "The generosity of the Indiana Tech community is what makes us the caring, vibrant and innovative university we are. I'm tremendously grateful for the support of our alumni, faculty, staff, students and friends during this year's Day of Giving. This event is terrific example of how our entire community comes together in so many ways to support our students in earning a quality education and pursing their dreams."
The Day of Giving website will remain active through Feb. 28 for those who may still wish to take part. To see event results and learn more about each area supported through the 2023 Day of Giving at Indiana Tech, please visit dayofgiving.indianatech.edu.