Indiana Tech earns national recognition for its quality online business programs
February 4, 2021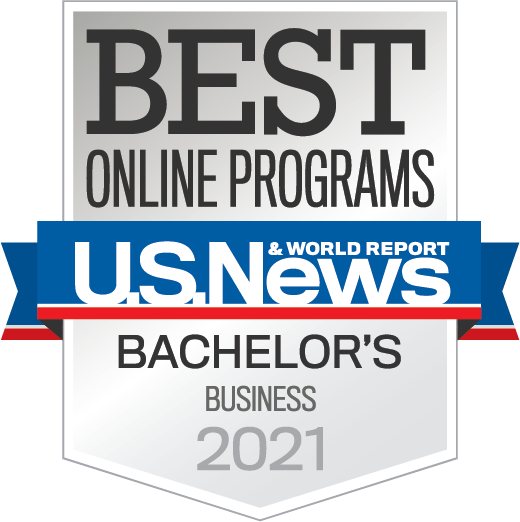 U.S. News & World Report, one of the nation's most trusted and respected assessors of higher education, recently rated Indiana Tech among the nation's top schools in its Best Online Bachelor's in Business Programs ranking. Indiana Tech was named a top 100 program, ranking 65th in the country in this year's survey.
"Delivering quality online education is something Indiana Tech has done well for quite a long time, so this recognition is appreciated," said Indiana Tech President Karl W. Einolf, Ph.D. "It's a testament to the hard work being done by faculty and staff within our College of Business and across our university to create relevant and impactful programming that helps our students become outstanding, skilled professionals."
Students can earn undergraduate and graduate degrees and professional certificates through Indiana Tech's College of Business, which is accredited through the International Accreditation Council for Business Education (IACBE). Known for having strong programs in accounting, business administration, health care administration, human resources, marketing, and management, the College of Business has continued to innovate through the recent addition of new programs in project management, business analytics, construction management, supply chain management and InsurTech. Learn more about Indiana Tech's College of Business at academics.indianatech.edu/colleges/business.
In developing the 2021 Best Online Bachelor's in Business Programs rankings, U.S. News assessed online colleges based on four general categories. Engagement comprised 35% of each school's rank, referring to the extent to which a degree program promotes participation by enabling students to effectively interact with instructors and classmates, as they would be able to do in an on-campus environment. Services and technologies made up 25% of each school's rank, focusing on how programs incorporate diverse technologies to allow for students to more flexibly complete their coursework at a distance. Comprising 20% of each school's rank was faculty credentials and training, measuring the degree to which online instructors' credentials mirror those of on-campus faculty. Finally, expert opinions from surveys of high-ranking academic officials make up another 20% of each school's rank
Founded in 1933, U.S. News & World Report is a digital news and information company focused on Education, Health, Money, Travel, Cars and News. It has become a global leader in quality rankings that empower people to make better, more informed decisions about important issues affecting their lives.