Indiana Tech earns recognition as a "veteran-friendly" university
July 22, 2019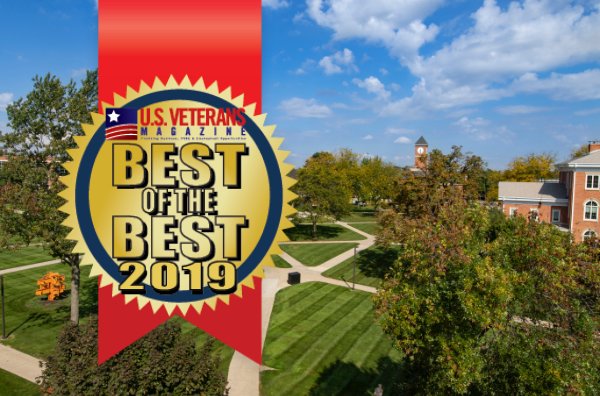 Indiana Tech has been named one of the nation's Best of the Best Top Veteran-Friendly School by U.S. Veterans Magazine for 2019. It is the eighth straight year the university has received the designation.
According to a release from U.S. Veterans Magazine, it polled of hundreds of Fortune 1000 companies and universities nationwide to identify which are superior at providing resources for veteran job-seekers, students, employment agencies and more.
It's been a long-standing priority at Indiana Tech to provide specialized support services to help those who have served our country move forward in their careers. Indiana Tech's Military & Veteran Services office extends its support to current members of the military, veterans and military spouses.
"The four professionals who work with our military and veteran students at Indiana Tech—me included—have all served our country," said Ryan Ozbun, Indiana Tech's director of Military & Veteran Services. "In addition, we have all received or are currently pursuing degrees from Indiana Tech. So, not only do we know the ins and outs of military education benefits, we know this university. We're not trying to promote something that we're not using or have not used ourselves. We believe in Indiana Tech."