Indiana Tech launches online Bachelor of Science in Cybersecurity
December 7, 2017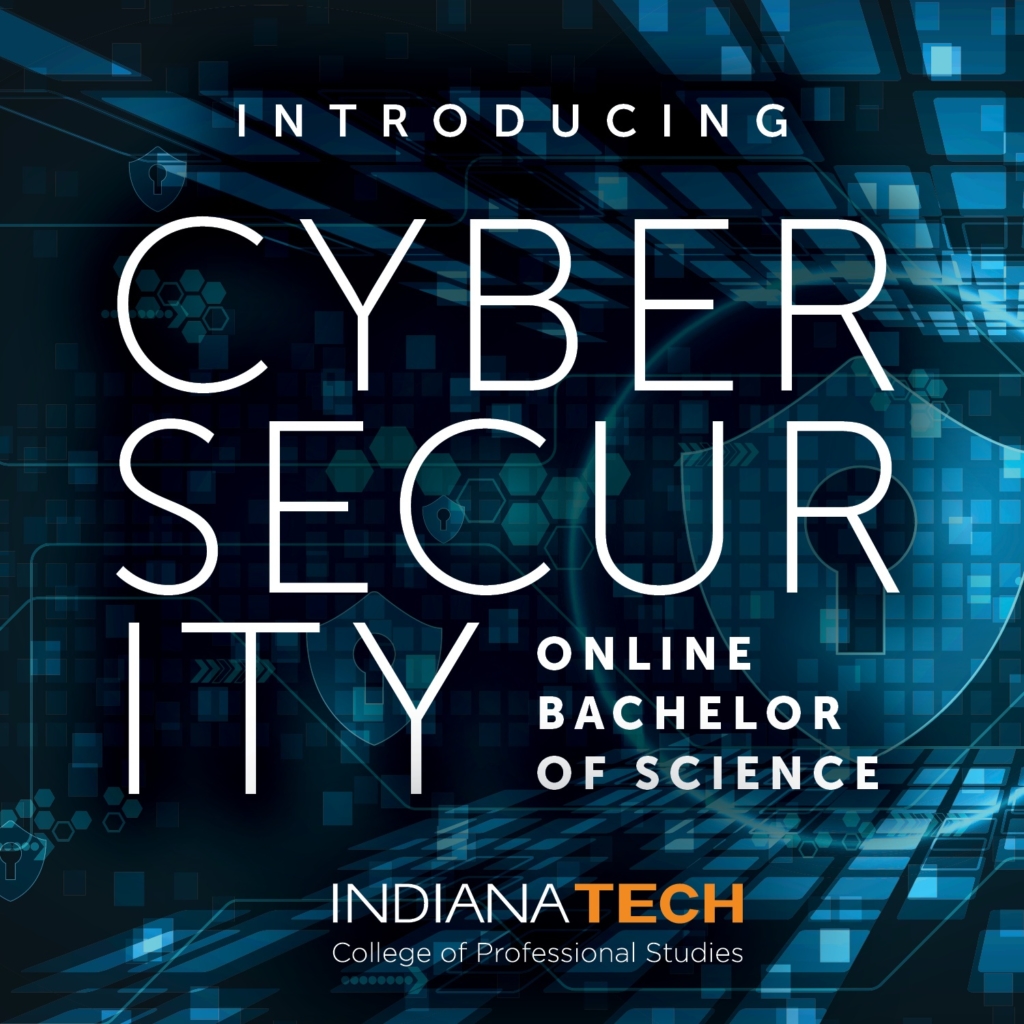 Indiana Tech has launched an online Bachelor of Science in Cybersecurity degree program, designed to prepare students for careers and leadership within the rapidly expanding information security field. The new online program brings Indiana Tech's existing, cutting-edge cybersecurity degree program, offered on-site at its main Fort Wayne campus, to a much wider array of new students. Students of all ages seeking to earn a degree and pursue a career in this in-demand field can now earn a cybersecurity degree entirely online.
Indiana Tech's cybersecurity program blends the technical aspects of information security with a fundamental understanding of criminal investigation. The result is a uniquely effective degree where students become digital detectives ready to protect individual and organizational data, and fight the cyberattacks and crime taking place every day on the Internet.
With hands-on coursework in computer programming, networking, and electronics, as well as criminology, this degree provides the expertise needed by today's companies, organizations, law enforcement and intelligence agencies to protect data. As the methods that cyber criminals use become more and more sophisticated, Indiana Tech's cybersecurity program ensures that its students will keep ahead of them.
Students in the program learn how to:
Evaluate vulnerability risk and determine the appropriate controls needed to protect an organization's information and business continuity.
Apply reverse engineering and trace and trap procedures to discover the identities of those involved malicious activity and criminal activity.
Perform a comprehensive technical analysis and interpret computer-related evidence such as e-mail, accounting software, various databases, and information stored on electronic devices.
Assist prosecutors or defense attorneys with the preparation of a criminal case.
Conduct a field investigation and search a crime scene with proper legal techniques
Profile and predict the behavior of suspects based on an analysis of an incident and the manner in which it was committed
Develop and write information security policies
Indiana Tech's cybersecurity program is offered through the university's School of Computer Sciences, which is part of its College of Engineering. Indiana Tech computer science students and alumni can be found working at some of the region and nation's best companies, including Amazon, American Electric Power, Aptera, Cisco Systems, General Dynamics, Micromatic, Steel Dynamics, JP Morgan Chase and many more.
David Aschliman, dean of Indiana Tech's College of Engineering and School of Computer Sciences, commented, "Demand for well-trained information security professionals is growing by the day. In our current undergraduate cybersecurity program here on our Fort Wayne campus, every one of our graduates in recent years has left school with job offers already in hand. By expanding this program online, we're able to offer many more students around the Midwest and nation the opportunity to enter this crucial field."
Indiana Tech's cybersecurity and computer science students have distinguished themselves in competition as well as in professional life in recent years. The university's cyber defense team, the Cyber Warriors, have won three straight Indiana state championships as part of the Collegiate Cyber Defense Competition.
More information on Indiana Tech and its cybersecurity program can be found at https://academics.indianatech.edu/areas-of-study/cs/degree-programs/csi/.