Indiana Tech rated region's best university for return on investment by PayScale
October 24, 2018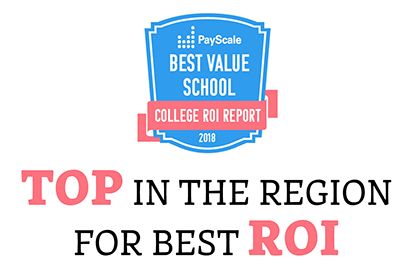 Indiana Tech was identified by PayScale, Inc. as the top university in the region for return on investment after graduation.
The Seattle-based PayScale, Inc.'s annual ROI rankings are based on factors including average salary, total four-year cost, average loan amount and typical number of years it takes to graduate.
Indiana Tech also ranked high statewide, ranking sixth among all schools in Indiana, and nationally, ranking in the top 15 percent of nearly 2,000 schools rated by PayScale across the country.
Learn more at payscale.com/college-roi/state/Indiana.