Indiana Tech recognized for its efforts in waste reduction
August 18, 2017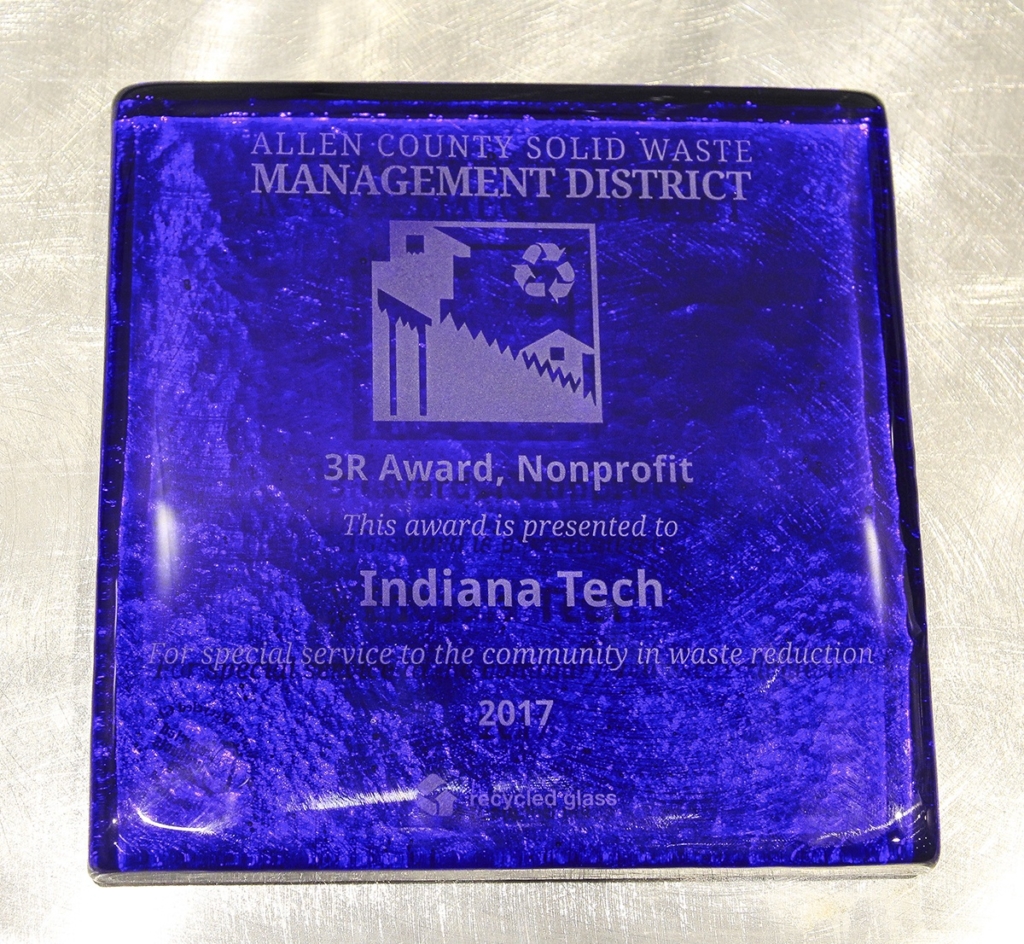 Indiana Tech was recognized by the Allen County Solid Waste Management District with an Excellence in Recycling Award, which was presented at the organization's annual awards luncheon on Thursday, Aug. 17.
Indiana Tech won the 3R Award in the Nonprofit Category for implementing new initiatives in dining halls to reduce waste caused by disposables; collecting expired light bulbs, electronics and batteries on campus; and initiating a food composting program.
Many of the initiatives Indiana Tech was recognized for were implemented by the university's Sustainability Council. The six-person council brings faculty, staff, and students together to consider programs, policies, and projects related to conservation of energy and other resources.
Allen County Solid Waste Management District Director Tony Burrus was the keynote speaker. Mr. Burrus soon will be retiring after serving the City of Fort Wayne for 25 years.
Since its inception in 1991, the Allen County Solid Waste Management District has been dedicated to providing residents with unique recycling and waste reduction opportunities. From electronic equipment recycling to environmental education to household hazardous waste collection, the district offers a multitude of programs to Allen County residents, as well as assistance to area businesses.
Learn more about Indiana Tech's Sustainability Council here https://sustainability.indianatech.edu.