Indiana Tech to host grand opening for its Lafayette location on Sept. 13
August 29, 2018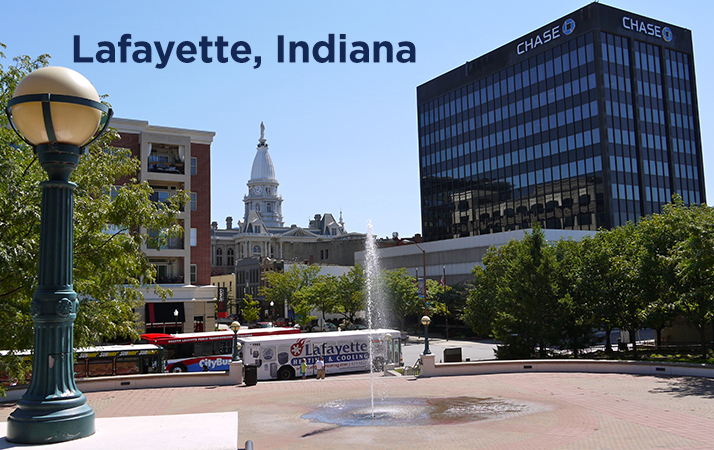 On Thursday, Sept. 13, beginning at 10:30 a.m., Indiana Tech will host a grand opening for its Lafayette location at 823 Park East Blvd., Suite D.
Indiana Tech President Dr. Karl W. Einolf will speak during a brief presentation, after which attendees can tour the new facility with university representatives and have lunch.
The 4,145-square-foot facility officially opened on June 25, giving Indiana Tech 17 regional campuses in addition to its main campus in Fort Wayne. The Lafayette site has two classrooms, one of which is also a computer lab.
"Through our College of Professional Studies, Indiana Tech has succeeded in providing education that fits the needs and schedules of busy working adults," Einolf said. "We are pleased to bring our career-enhancing degree programs to Lafayette and we look forward to working with your community's students and employers for many years to come."
The College of Professional Studies was developed with busy working adults in mind. CPS courses are five weeks long and taken one course at a time — a format that allows students to build momentum toward the completion of their undergraduate or graduate degree. More than 40 degree options are available through the CPS program, including business administration, cybersecurity, psychology, criminal justice, health information management and information systems/technology.
Learn more about Indiana Tech's Lafayette campus at cps.indianatech.edu/lafayette.