Men's Basketball Coach Al Grushkin to Depart Indiana Tech
February 24, 2014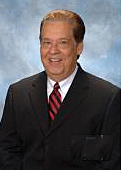 Fort Wayne, Ind.—Indiana Tech announced today that men's basketball Head Coach Al Grushkinwill depart at the conclusion of the 2013-14 season to pursue other opportunities. Grushkin has led the Warrior program for the past four seasons, having joined Indiana Tech in 2010.
"Resigning has been something I've been considering," Grushkin said. "My father passed away over a year ago, and since that time I've wanted to get back closer to my family. Overall, it's been a good four-year ride, and I'd like to thank President Snyder and the Indiana Tech family for the opportunity here. I wish everyone well."
With one game still remaining this season, Grushkin has led his Warrior teams to a record of 83-42 over the course of his four years at Indiana Tech. Grushkin's teams posted winning records in each of his four seasons at Indiana Tech, averaging 20+ wins a year and including three straight 20-win campaigns.
Grushkin also led the Warriors into the NAIA national rankings in each of his first three seasons, reaching a high of No. 7 nationally during the 2011-2012 campaign. Team defense was also a hallmark of his Warrior teams, with Indiana Tech ranked in the top 10 defensively each of his four seasons, including a No. 1 national computer ranking in 2010-2011. Team GPAs also rose under Grushkin, to nearly 3.0 this season with five team members at 3.6 or above. Heading into this season, the Warriors had five WHAC Academic All-Conference athletes and three NAIA scholar-athletes during Grushkin's tenure.
A search for Grushkin's successor at Indiana Tech has begun.