New dorm/retail space proposed for north side of campus
August 10, 2018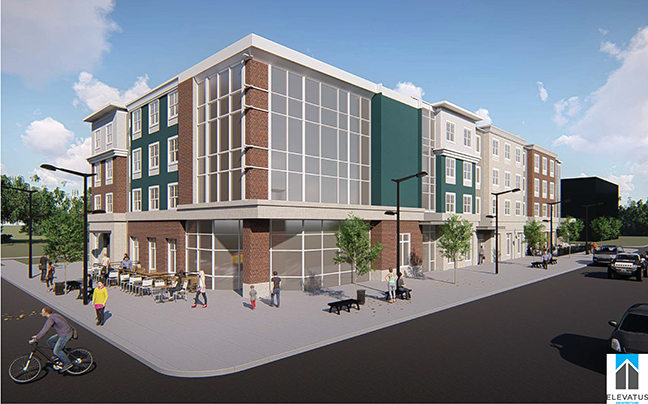 Indiana Tech is developing plans for a new 44,000-square-foot residence hall/retail building on the northeast corner of East Washington Blvd. and Schick St.
The four-story, townhouse-style building will feature 100 beds on the second, third and fourth floors for students. The first floor will be comprised of three retail spaces; the university is currently in conversation with local partners to fill those spaces.
"A primary focus of our newly developed strategic plan is growing our campus to give our students more educational offerings and a first-class experience while they are with us," said Matt Bair, director of marketing and communication. "We are currently at capacity in terms of housing and we expect our growth to continue, so the time is right to add more space for our students to live."
The residence space will be geared toward sophomore students and will include two beds per suite. Although the project is still in the planning stages, Indiana Tech hopes to break ground on the building in October and have it ready for occupancy in August 2019.
"We envision the retail spaces being places where students and members of the neighborhood can meet up for food, get a coffee or an adult beverage, etc.," Bair said.
The last dorm built on the Indiana Tech campus was Warrior Row C, which is across Schick St. just to the west of the proposed building.
You can learn more about our university's goals for the future from our strategic plan.