Professor Hansen invited to join Indiana governor's cybersecurity advisory council
June 22, 2022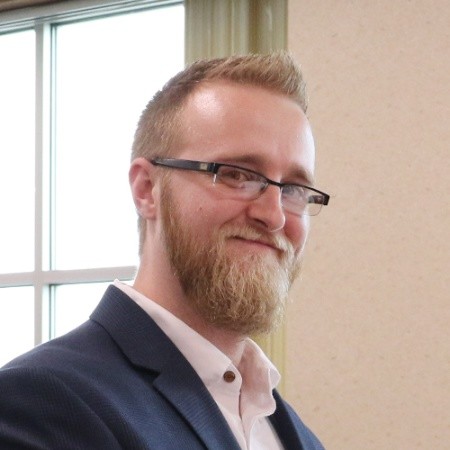 Matt Hansen, Indiana Tech alum, adjunct professor and coach of the university's national powerhouse cyber defense team, the Cyber Warriors, has been appointed as an advisory member to Governor Eric J. Holcomb's Indiana Executive Council on Cybersecurity.
Hansen, a senior cloud solution architect at Microsoft, will help advance cybersecurity initiatives—primarily in health care and Indiana Workforce Development working groups—across the state.
Created in 2017, Governor Holcomb's Council on Cybersecurity is comprised of a cross-sector body of subject-matter experts tasked with assessing and understanding Indiana's cyber risk profile. The council identifies the state's priorities related to cybersecurity and establishes a strategic framework of Indiana's cybersecurity initiatives.
Hansen has coached Indiana Tech's Cyber Warriors since 2015, with this year arguably being the squad's best ever as it finished 11th in the nation. All told, the Cyber Warriors have won 15 Indiana Collegiate Cyber Defense Competitions (including eight straight) and three regional titles.
Hansen earned his undergraduate and graduate degrees from Indiana Tech; a Bachelor of Science in Network Engineering in 2014 and a Master of Science in Engineering Management in 2018.
Learn more about Governor Eric J. Holcomb's Executive Council on Cybersecurity here.