SHRM continues its endorsement of Indiana Tech's HR program 
November 23, 2020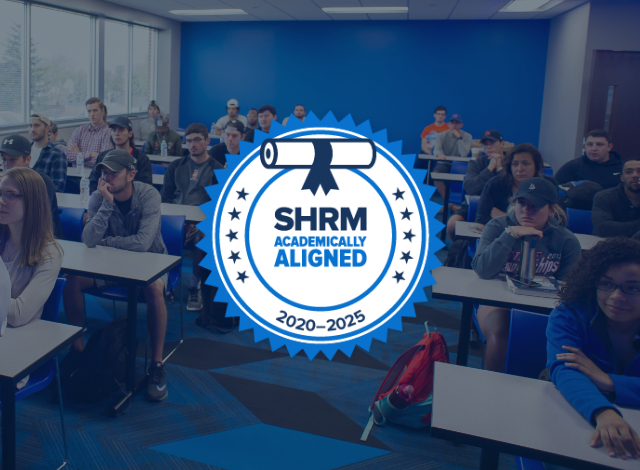 The Society for Human Resource Management (SHRM) announced it is continuing its endorsement of Indiana Tech's human resources curriculum through December 2025.
SHRM is the world's largest HR professional society, representing more than 300,000 members in 165 countries, and is considered the industry leader in HR professional development. Its endorsement comes after a thorough review of the university's HR curriculum—a review that deemed it was in alignment with SHRM's curriculum guidelines.
Indiana Tech's HR curriculum is delivered as a concentration for a Bachelor of Science in Business Administration. More can be learned about the university's HR program at academics.indianatech.edu/programs/ba-human-resources.