Spoken Word Night Includes Slam Poetry Champ
October 22, 2014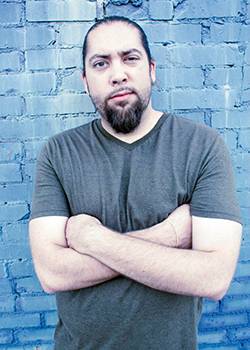 Fort Wayne, Ind.—Indiana Tech will welcome nationally recognized poet Carlos Robson as part of Speak Out, a spoken word poetry event.
The event at 7:30 p.m. Nov. 17 will be held in the Multi-Flex Theater in the university's recently opened Academic Center. The theater was established with the goal of increasing exposure to various types of performance art for the campus and the community.
Robson is an award-winning spoken word poet, playwright, and teaching artist.  He has competed in local, regional, national and international slam poetry competitions and won the National Poetry Slam in 2007.
The event, which is free and open to the public, also will feature Fort Wayne natives Alle Wims and Jason Green.
Speak Out, offered in collaboration with the Three Rivers Institute of Afrikan Art & Culture's Acoustic SpokenWord Café, is supported by a grant from the Auer Foundation.