Sutton Learning Commons introduced in university's McMillen Library
November 11, 2022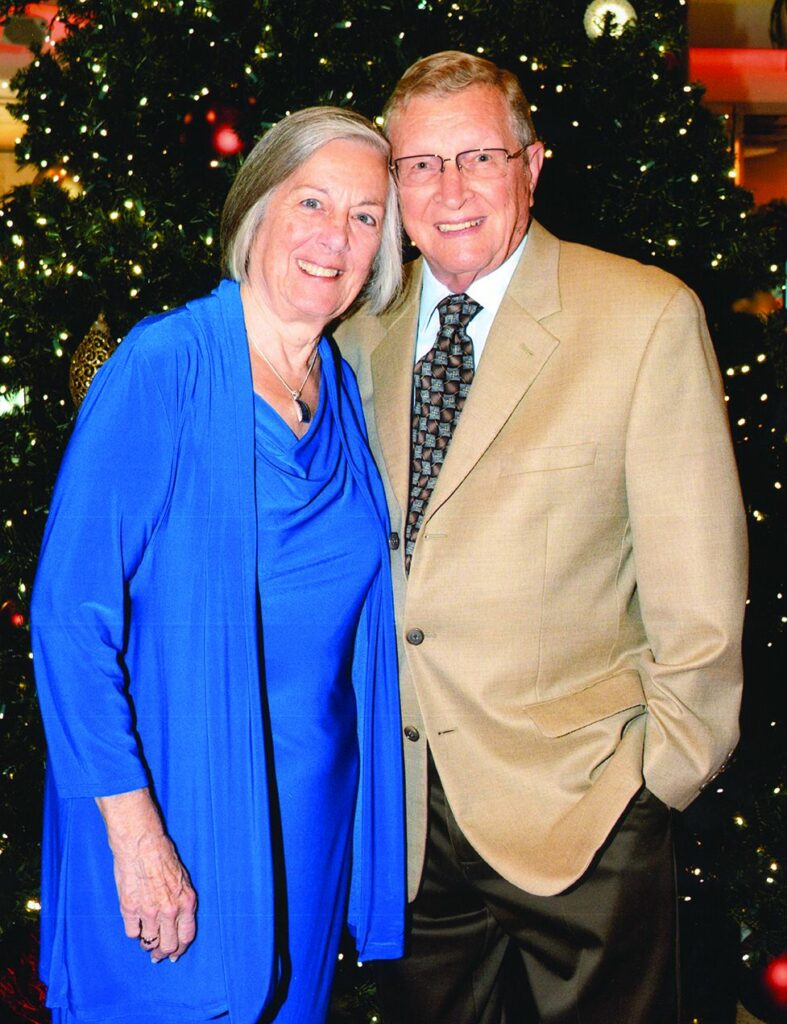 On Friday, Nov. 11, Indiana Tech unveiled its Richard and Jeanne Sutton Learning Commons on the second floor of the university's McMillen Library.
This repurposed learning environment is named for Richard Sutton, who graduated from Indiana Tech in 1957 with a B.S. in mechanical engineering, and his wife, Jeanne, who graduated from The Ohio State University with 68 credits beyond what was required for her nursing degree. As life-long lovers of meaningful learning, funding this new space to help students for years to come was extremely important to them.
The Sutton Learning Commons was built with collaborative study spaces and quiet study areas, equipped with new furniture that is conducive to both. Students will also have the use of two new Samsung Flips—interactive digital flipcharts that will be useful during collaborative sessions. The Suttons' gift will also fund a new leisure reading collection of approximately 200 books and another collection of materials that directly supports Indiana Tech curriculum.
"All of us at Indiana Tech are grateful for the generosity of Dick and Jeanne Sutton, and their long-standing commitment to our students and university. The Suttons have a strong belief in the impact that education can have on a person's life. They also know the value of students working together, learning to collaborate and support one another on projects, and the hard work required to earn a college degree," Indiana Tech president Dr. Karl Einolf said. "Their gift in support of the new Sutton Learning Commons in McMillen Library will help students succeed for years to come."