Tech's Multi-Flex Theater to host Youth Empowerment Seminar on Feb. 24
February 22, 2018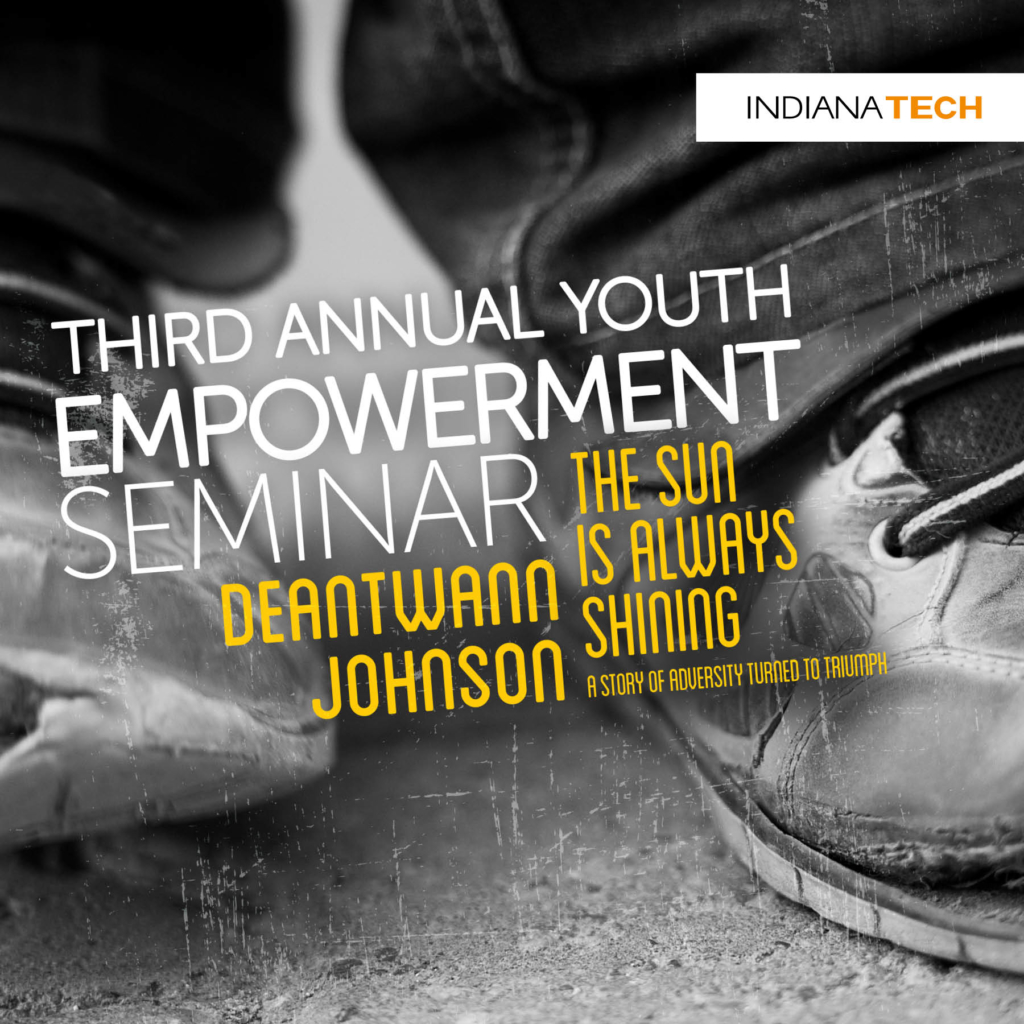 Do you love a good story about perseverance and overcoming obstacles? Then join us at Indiana Tech for a free and inspiring presentation by Fort Wayne native DeAntwann Johnson.
DeAntwann is the author of "The Sun is Always Shining: A Story of Adversity Turned to Triumph." As the eldest of 13 siblings and a product of the foster care system, his story is a riveting, fact-based journey about rampant abandonment, rejection, abuse and instability, and the child welfare system, which puts those within it at risk for a life of crime, incarceration and death.
This presentation is on Saturday, Feb. 24, from 10 a.m.-noon., in the Snyder Academic Center's Multi-Flex Theater on Indiana Tech's Fort Wayne campus.
You can learn more about DeAntwann from this Feb. 18 story, which appeared in Fort Wayne's Journal Gazette: http://www.journalgazette.net/opinion/20180218/coming-home—grown-up—and-giving-back