The Warrior Pep Band really cooks—especially on the tracks it laid down at Sweetwater
December 6, 2019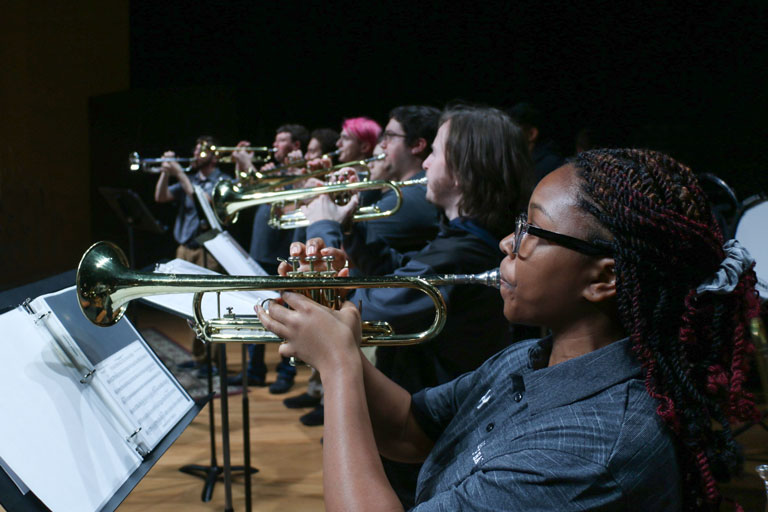 The Indiana Tech Warrior Pep Band had the opportunity to visit and record some songs at Sweetwater, the world's leading music technology and instrument retailer located in Fort Wayne, back in November.
The Pep Band was able to tour the facility and perform six songs, the Indiana Tech Fight Song, the Star-Spangled Banner, Hey Baby, Boogie Wonderland, Uptown Funk and 25-6-4 in the state-of-the-art performance center.
Listen to the band's recordings and see photos of it in action here.