Pairing students with relevant internships helps create career-ready graduates.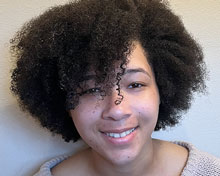 At Indiana Tech, we strive to develop graduates who are career-ready—confident in their knowledge base, equipped with a diversified skill set and relevant experience, and able to add immediate value to any organization. One way we accomplish this is by stressing to our students the value of internships and pairing them with real-world, hands-on learning opportunities that put them in an advantageous position when it's time to enter the job market.
For decades, it has been a winning formula.
Alexandra Forsythe (Electrical Engineering, 2022) earned several impressive internships during her college career at Indiana Tech, including one at NASA's Langley Research Center. Alexandra is now an SoC (system-on-chip) design engineer for Intel.
Israel Vaides (Sport Management, 2022) interned as a video producer/editor and social media content assistant with the Fort Wayne Komets hockey team while at Indiana Tech. He is now a producer of video content with the National Football League's Tennessee Titans.
The list of success stories goes on and on, much like the list of outstanding organizations where Indiana Tech students have interned. It includes American Electric Power, Apple, BAE Systems, Brotherhood Mutual Insurance, Fort Wayne Football Club, Fort Wayne Metals, General Motors, Indiana Physical Therapy, Lincoln Financial, Los Alamos National Lab, Parkview Health, Raytheon, Sweetwater, Vera Bradley, WaterFurnace International, Zimmer Biomet. In addition, several municipalities across the country have provided internships for our students, giving them experience in various fields that include law enforcement, city government and planning, and engineering.
This summer, Indiana Tech biology major Nina Penny will be taking advantage of an outstanding internship opportunity. Nina is participating in Northwestern University CURE, a prestigious cancer-focused undergraduate research experience at the Robert H. Lurie Comprehensive Cancer Center in Chicago.
Penny, who was one of 12 students selected from a field of over 1,000, is spending eight weeks working alongside top cancer researchers in state-of-the-art laboratories and helping advance novel research projects in cell and molecular biology, cancer immunology and other focus areas.
"I am very honored to receive this opportunity. It gives me the chance to apply the skills I have learned throughout these past three years to cancer research," said the Chicago native, who will graduate in 2024. "My experience at Indiana Tech has greatly prepared me for this opportunity; the countless labs and phenomenal professors have trained me to not only work well in a group of researchers, but to also think independently to solve research questions."
While in the program, Nina will be working in the lab of Dr. Karla Satchell, who leads the Center for Structural Genomics of Infectious Diseases at Northwestern University's Feinberg Medical School. Dr. Satchell's lab focuses on diseases caused by Vibrio bacteria and the cell biology applications of bacterial toxins. Nina will work with a group of postdoctoral students to document the effects of a the pathogen on infected mice.
"I want to gain more skills involving research so I can further prepare for a career in veterinary medicine, especially since I am not quite sure what field of veterinary medicine I want to pursue," Nina said. "Additionally, this program provides me the chance to grow as a woman in science in a lab that is dedicated to improving society through infectious disease and cancer research."
After graduating, Nina plans on attending veterinary school. She is also interested in medical research, surgery and emergency medicine.
"Nina's success in obtaining this incredible opportunity is a testament to her focused determination," said Dr. Julie Good, director of Indiana Tech's biology program. "Her work at Northwestern University's Feinberg School of Medicine this summer will open doors not only into the research of Dr. Karla Satchell but also into the Robert H. Lurie Comprehensive Cancer Center and the School of Medicine. I am thrilled for all that she will bring back to Tech in the fall!"