"Dream Job:" Sport management grad Vaides earns position with NFL's Tennessee Titans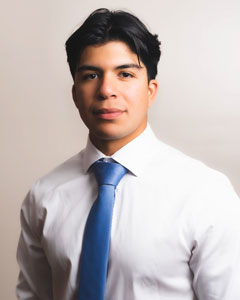 When Israel Vaides was researching colleges, he chose Indiana Tech because of its solid sport management program and its connections with Fort Wayne's successful minor league sports franchises. It was a well-thought-out choice.
Israel was able to intern with the Fort Wayne Komets, one of the oldest hockey teams in the United States. The Komets provided a nurturing environment for him; one where he could pursue his passion for creating inspiring video content and excel at it.
In June 2022, Israel parlayed his expertise into what he calls his "dream job"—as creative videographer/editor with the Tennessee Titans of the National Football League.
"My job consists of editing and shooting videos for all of our social platforms, with an emphases on creative concepts and effects. I also edit during games for quick turn around content," Israel said. "I knew I wanted to work in this field—specifically this role—because there is nothing like sports. Sports bring millions of people together every day to cry, scream, laugh and yell for their favorite teams and players. My content helps ignite those feelings in the fans, and when it occurs, the feeling is very rewarding."
For professor Craig Dyer, lead of Indiana Tech's sport management program, it was no surprise Israel was able to land this impressive position.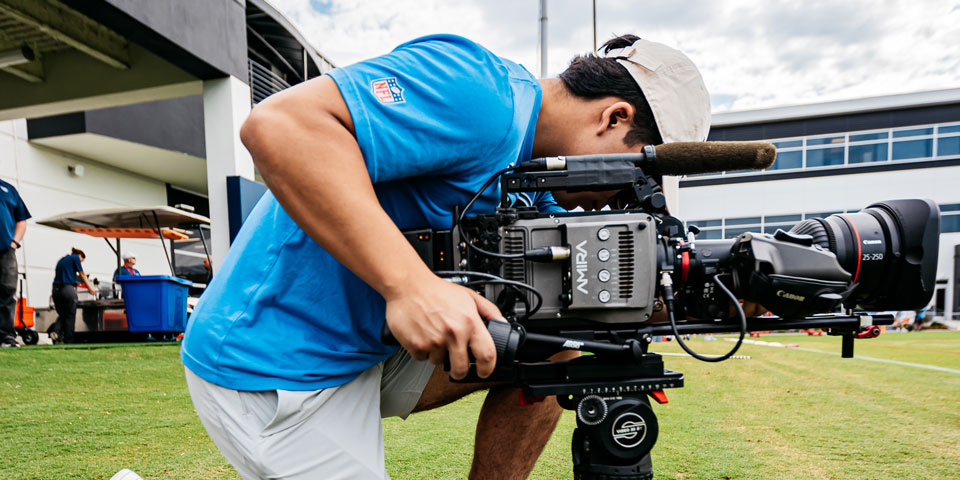 "We hear about great athletes putting in the time and effort to develop their craft to become better at their chosen sport. Well, that is exactly the approach Israel took in regard to developing his video production skills," professor Dyer said. "He put in a tremendous amount of time and effort, asked for advice and surrounded himself with knowledgeable people who could help him flourish. Israel sought out and took advantage of every project and opportunity that was presented to him."
Making those professional connections came easy for Israel thanks to the university's student-first culture.
"The professors at Indiana tech have a very personal touch when teaching the curriculum; a personal touch can only be found in universities where professors are more willing to interact with their students and don't have rooms full of 100-plus students. Indiana Tech's small class sizes allowed for these types of interactions, which benefited me when I was seeking advice or help."
For professor Dyer and assistant professor of sport management, Dr. Shane Fudge, watching Israel ascend as a professional to a big-league team is a huge victory for Indiana Tech's program program.
"It's hard for me to quantify how impressive an accomplishment it is for someone to go right out of school into a position with a professional sports team—it is a level that some people work forever to achieve and never do," Dr. Fudge said. "What Israel has achieved is invaluable for motivating current and potential students. They see that buying into what our program is about can help you develop the skills to get you to the big-league level."