Indiana Tech adds Mechanical Engineering Technology degrees for 2020-21 school year
Beginning fall semester of 2020, students will be able to pursue a bachelor's or an associate degree in mechanical engineering technology at Indiana Tech. Courses for both will be available at Indiana Tech's main campus in Fort Wayne, but the associate will also be obtainable online.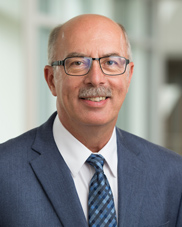 "Our mechanical engineering technology program is going to appeal to students who are seeking a more hands-on application of mechanical engineering skills," said Dave Aschliman, dean of the College of Engineering. "MET programs are popular with students at other universities, so we expect this will be an impactful addition for us."
According to Craig Welch, assistant professor of mechanical engineering and MET program lead, graduates from the program will be able to fill application-based engineering positions such as design engineer, project engineer and engineering technician.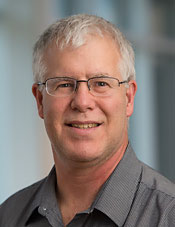 "Mechanical engineering technology coursework is going to give students a broader understanding of manufacturing processes, automation and the application of design principles. They are going to become familiar with tools and equipment commonly used in the field," Welch said.
Fourteen new courses are being developed to accommodate the new degree program and will complement Tech's existing mechanical engineering degree. Course topics will include mechanical instrumentation and controls, machining, fluid mechanics and hydraulics, applied kinematics and dynamics of machinery and applied thermodynamics heat transfer.
For students pursuing an associate in MET online, they can expect to receive lab equipment at their home. This type of learning model was initiated last year when Indiana Tech began offering an associate in electrical engineering technology. In addition, the EET model includes hosting immersion weekends on campus so students can work with College of Engineering professors and gain additional, reinforcing experience in our labs. The MET program will feature the same kinds of immersion opportunities.
"The mechanical engineering and MET programs will provide students with a broad range of engineering skills—from theory to application," Aschliman said. "The launch of the MET program improves our options available to students. This will be good for students and employers."
As the College of Engineering prepares to launch its MET program, it also announced it will no longer offer a degree in energy engineering after this academic year.
"There is an insufficient number of students interested in an energy engineering degree to support the continuation of the program here at Indiana Tech," Welch said. "However, for students interested in an emphasis on energy engineering, Indiana Tech will offer an energy engineering minor."
This minor is available to all engineering students but may be of particular interest to mechanical engineering or mechanical engineering technology majors.