Make an Appointment
If you need assistance from the Writing Center, set up an appointment at indianatech.mywconline.com.
How to Book an Appointment (Step-by-Step)
Once you click the link, indianatech.mywconline.com., you will be redirected to the following page
Here, you may login or register for an account if it is your first time booking an appointment.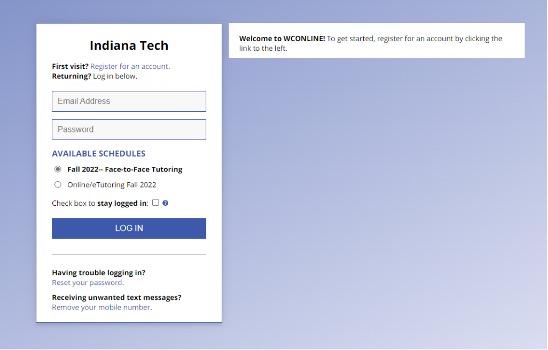 Under Available Schedules, you will choose from the following:
Fall 2022-Face-to-Face Tutoring
Online/eTutoring Fall 2022
In the picture below, there is an example of the Summer Online schedule.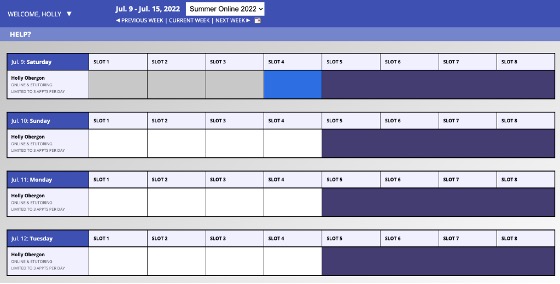 On the left side, you can see what tutors are available for appointments on certain days and how many open slots that individual has for appointments.
To make an appointment, click on one of the open slots
Open slots will be white
Unavailable slots are dark blue
Taken slots are blue

Once you click on an open slot, you will be directed to the following page where you can upload your document, include what you would like to work on, and what you want the tutor to know.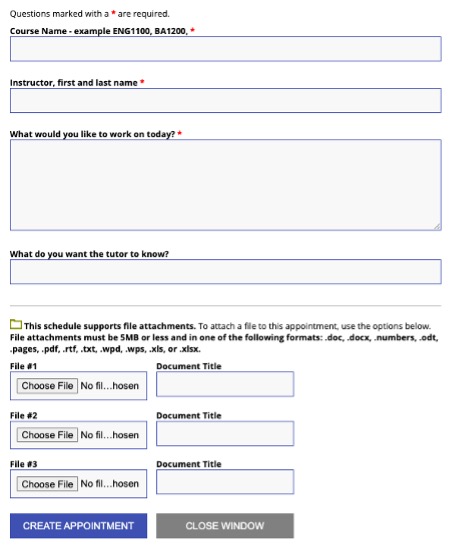 Once you are finished filling out the * you may click Create Appointment