Where to Find Us
The Writing Center is in the Snyder Academic Center, on the second floor of the McMillen Library. We have ample quiet space when you need to get something accomplished. It's free to use on a stop-by basis, without making an appointment.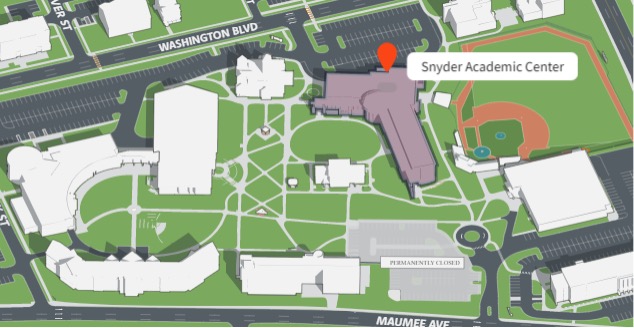 Hours
The Writing Center is open at the times below beginning the second week of each semester. It is not open during finals weeks.
Monday-Friday: 10 a.m.-2 p.m.
Monday-Thursday, Sunday: 5-8 p.m.
Make an appointment
If you need assistance from the Writing Center, set up an appointment at indianatech.mywconline.com.